We love our sponsors! (Part 3)
We love our sponsors!
Part 3: Lieutenant Zweitag gets on board.
It's absolutely important for RailsCamp to have some cool sponsors so we can provide a nice weekend with drinks, food, technical equipment, and a working internet connection.
Our four Lieutenant Sponsors do a good job and are great supporters for RailsCamp Germany. Therefore, we'd like to introduce them to you.
Lieutenant Zweitag gets on board.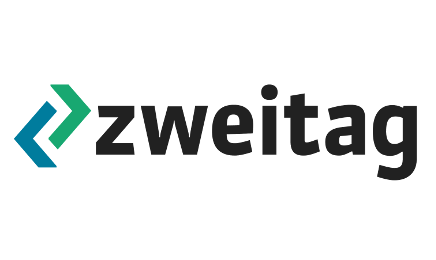 Zweitag is a company for technology consulting and individual software development. Since 2008, the Zweitag folks have their base camp in lovely Münster, and together with their customers they fight complex technological challenges. Zweitag has an eye for sustainable values, and helps customers to stay successful in a rapidly changing world. The Zweitag team uses modern tools, lean processes, and personal engagement to develop individual solutions which are constantly improved.
An open business culture is an important aspect of Zweitag's philosophy of working. They consider respect and appreciation as the basis for earnest and open communication. Within the team, and between company and customers. Zweitag speaks out, questions critically, always keeping the (customer's) aim in mind. With professionalism, commitment, and high quality. And the Zweitag staff never stops! They go on, learn new stuff - about software, processes, and business culture -, and love to share their knowledge. This is why Zweitag is active member of the digital community, supports exchange of knowledge, and hosts barcamps and meet-ups. We can confirm: A perfect partner for RailsCamp Germany!
Zweitag connects the world of an enterprise with the world of start-ups. Especially in the enterprise area, where complex requirements meet historical grown systems and politically formed organisation structures, it can help a lot to act again a tad more like a start up. This is when innovative solutions are needed. For instance, software solutions for established middle-class companies are allowed to be user-friendly and even look sexy! And Zweitag can provide those kind of things to the enterprise sector based on their experience from both worlds.
It's going to be an interesting get-together when Zweitag meets RailsCamp Germany 2014. We are looking forward to meeting those guys to have a vivid exchange!